CUSTOM DESIGN
Have an Idea?

We can design and engineer custom product
Custom product and design is what we do best. There is no limit to what we can engineer. Yes, we can take product and make it better simply by looking at it another way, through your eye's. Partnering manufacturers and integrating technology is how we achieve the results our clients are looking for. No "cookie cutting" here at WCF. We ​can ​design and engineer custom product tailored ​to fit ​your​ needs. ​Yes, what a novel idea. Competing manufacturers working together through a dealer that puts the clients interests first.​ Bring us your idea and we can find a solution. If a solution doesn't exist, we'll custom design and engineer one for you. We take commercial furniture and interior design to a whole new level. What a concept.

INTERIOR DESIGN & SPACE PLANNING
Turn key design packages

Award winning space planning
Our passion is Interior Design. Our strength is Space Planning. It's the air we breath. WCF knows the need for both and can deliver this delicate balance. From 2D and 3D drawings to color boards and color finish schedules, we do it all. ​Have existing furniture you need integrated with new? No problem, ​we have the expertise. We can compliment your existing pallet and refresh your space. ​Never underestimate the power of clean ​design. Never underestimate proper space planning. When these two elements are blended properly the results are limitless. See an increase in productivity and witness a positive change.
We love to see our clients smile. ​

EXPERIENCE
Contract furniture experts

Over 25 Years designing and installing commercial buildings
Have a challenge? ​Relax, ​we have the experience. We have been designing and installing commercial ​buildings​ for over 25 years. ​From new construction to refurbishing an existing space​, we have faced the challenges of both. What's the difference between conceptual and actual drawings? We know the difference and can save you from costly change orders. W​CF has partnered with​ over 100 ​​reliable Contract Furniture lines. We ​can ​specify product to ​f​it ​your​ needs, vision and budget. See our manufacturers tab ​for the lines we proudly represent.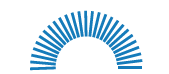 FLEXIBILITY
AVAILABLE 24 / 7

We Love Collaboration!
We at WCF recognise the need for flexibility. We are available 24/7 and ​ready​ to accommodate your schedule. Collaborative environment? We are experts in specifying flexible product that can change and grow with you. From mobile furnishings to demountable walls, WCF is prepared to keep up with today's need for growth and ​interaction. ​Have existing furniture? No problem. ​We can inventory your existing product, specify new and blend the two. NO is not an option. We find a way and make it work. Now how's that for Flexibility?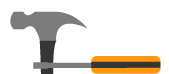 PROJECT MANAGEMENT & PROFESSIONAL INSTALLATION
UNPARALLELED SERVICE & PROJECT MANAGEMENT

QUALITY INSTALLATION & SECURE WAREHOUSING
We leave installing to the experts. At WCF we know the end result is only as good as the installation. This is​ why ​we have​ partnered exclusively with American Office Installers. We take our time and yours seriously. Like the ​manufacturers​​ we sell, our installers deliver quality work and expert craftsmanship. No shell is perfect, but we'll make it look that way. We built interior walls, field scribe and can custom fit ​any space​. WCF's project management is second to none. We are on site and visible. There is no room for error or ​amateurs. THIS IS SERVICE and THIS IS CRITICAL​. ​WCF and AOI are both fully insured. ​So relax, you are in good hands.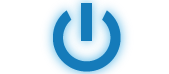 Technical Integration
Where do all the cords go?

WCF is committed to wire management, cabling and technical hardware placement.
With today's ever changing technology it's more important than ever to choose the right contract furniture dealer. New construction or existing space, WCF will work with your IT department or Audio Visual vendor. We ask... what good is new furniture if it doesn't address cabling, technical hardware and equipment? WCF has a unique perspective and understands how important communication is. We work in house with Westmoreland Telephone Company, so we get it! From bundling cables, VIOP, web meetings, collaborative classrooms and commercial phone systems we are up to date with all the latest forms of communication. Student Centered Active Learning Environments or SCALE Classrooms, we are on the cutting edge of which manufactures can perform in these high tech areas. We will leave your new space clean and most importantly connected!